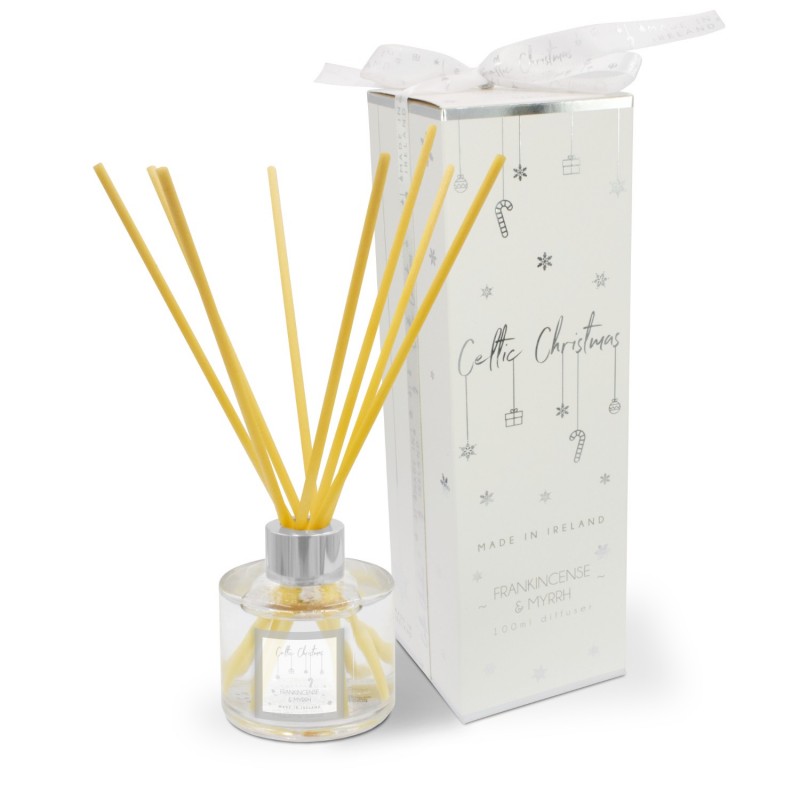  
Frankincense & Myrrh Diffuser
Indulge your senses with the rich and exotic scent of Frankincense & Myrrh in this stunning Christmas fragrance reed diffuser.
Security policy
All transactions are put though a secure server and are protected.
Delivery policy
All orders are processed by us in our Baldoyle Factory. We process orders in 2-5 working days.
Return policy
Thank you for your purchase. if you have any queries please email us anytime [email protected]
The alluring aroma will transport you to a mystical and enchanting world, where you can lose yourself in the captivating and earthy fragrance.
The warm and inviting notes of frankincense blend seamlessly with the aromatic myrrh, creating a luxurious and soothing atmosphere in your home. This reed diffuser is perfect for those who seek to embrace the essence of the holiday season, making it the perfect gift for your loved ones.
Immerse yourself in the essence of Christmas with this extraordinary fragrance.
Data sheet
WEIGHT

364G

GLASS CAPACITY

100ML

DIFFUSER GLASS

RECYCLED GLASS

OIL BASE

THE FINEST NATURAL ESSENTIAL OILS

OIL RELEASE TIME

UP TO 4 MONTHS

READY TO REFILL

YES

REEDS INCLUDED

YES

BARCODE

5038871071084

TARIC CODE

34060000